The 5 Best Dining Room Tables
Picking out the perfect item of furniture can be stressful when it comes to decorating your home, and this fact does not change when it comes to selecting the right dining table. Dining tables can make or break a space and making the right decision is crucial for creating the feeling and function of the dining room space in your home. Your dining table can even become the centerpiece of your home! By being a place in your house to eat, connect, and gather, picking out the right dining table is important as they help make your space practical while still looking great. So, what are the best dining room tables?
Here are our picks for the best dining room tables.
So, now that you have an idea of the best dining room tables, let's examine each of these options in greater detail so you can pick out the best option for your home.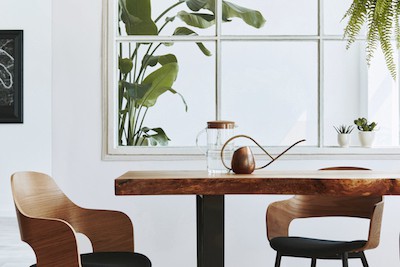 This Christopher Knight dining table is a great option for anyone looking to bring a sleek and modern look into their home. With clean lines and contrasting materials, this table is sure to be a great addition to your home. The rustic finishing of the metal legs also helps add to the table's design by adding additional texture and overall appeal to the design. It is a high-quality table that is sure to fit in any space in your home, especially your dining room! With high-quality materials and a sturdy build, this table is a great deal with its elegant design and practical use within your home.
Review
I love this table. We just moved and we were looking for a new kitchen table that didn't break the bank. For only 200 dollars this table has been awesome! We've had it for about two months now. I was worried that it would show water stains but it does not! Such a cute kitchen table!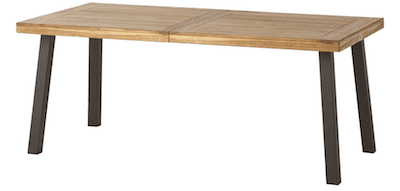 For those looking for a modern table design that looks good in a newly renovated kitchen, check out this stone-top table. With the same idea of contrasting materials, this table offers a contemporary design with its rounded edges and sleek finishes. This table is great for anyone furnishing their home with a minimalist style in mind and is sure to tie a room together. The table is also extremely practical within the home as its finishes are heat and stain resistant as well! This table is simple yet fashionable and has a design that keeps its buyers in mind with its quality materials and sturdy build. The stone table top also gives the table a modern look that can help make any room feel more elegant and bright!
Review
I absolutely love my table! I wanted a marble top table, but I couldn't find even a smaller faux marble top for the price that I bought this table for. It's very sturdy, durable and so clean looking! Easy to assemble but definitely have someone help you put the top on bc it is very heavy. I'm super pleased with it!☺️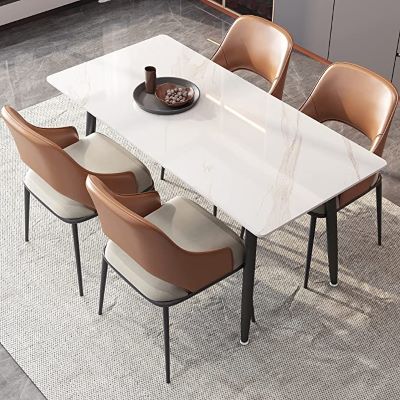 With a contemporary design and several options of wooden finishes, this dining table is a great addition to anyone's home! With ten different finish options, you are able to pick out this table in the design that will match your home perfectly. The farmhouse design of this table as well will help you keep your home looking current and trendy as well! With solid pine wood and an oiled finish, this table will be stain resistant to water, coffee, wine, and any other liquids that may be spilled on it, making it an ideal dining room table. There are also available table extensions, chairs, and benches for this table, making it a great option for anyone looking for a larger dining table.
Review
EXTREMELY well-packaged. Arrived in perfect condition.
EXTREMELY easy to assemble. Eight long screws. Took me less than an hour from unpacking to completion.
EXTREMELY sturdy. Just a really nice, basic pine table that looks and feels as though built to last.
EXCELLENT value for the money. I shopped a LOT of small tables before settling on this and am entirely pleased.
The honey color I ordered matches the picture exactly and is precisely what I wanted.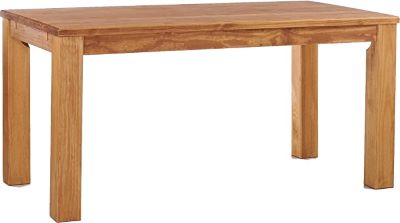 This dining room table is a great option for anyone looking for a well-designed table on a budget. Priced under $200, this table is great for anyone looking to elevate the look of their space without spending too much money. This table comes in two finishes and fits in compact kitchen and dining spaces. It is also made of engineered materials making it extremely durable. It also makes for an easy assembly as well, as this 4-seater table typically takes less than 30 minutes to build. With beautiful finishes, elegant designs, easy assembly, and a great price, this table is sure to make anyone who buys it happy with their purchase!
Review
The table has no business being this good. Well finished, as solid as engineered wood gets, and looks great. Beats your average Ikea or the random brands all over Amazon.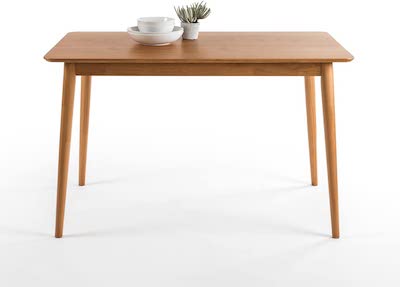 The final table on our list is perfect for anyone looking for a quality table that is flexible and extendable. The table has a rustic farmhouse design with its wooden materials and rustic finishes, making it a cozy addition to your space while still offering practical design! This is because the table has levers to extend the table that can be stored underneath when they are not in use, saving space and allowing you to create a larger dining space when needed. Additionally, the tabletop is made of responsible, quality wood that is capable of hosting your home workstation or family dinner.
Review
The table looks great. It is heavy. The set was sent in a separate package and the chair was very comfortable to sit on. The pads are strong. Very happy with my purchase!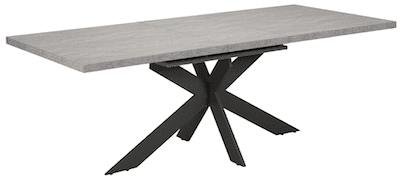 Conclusion
If you were someone that was looking for help picking out a great dining table, we hope we were able to help you out and find a great dining room table! Whether you are looking for something small to be able to seat your family or a larger option to be able to host friends and dinner parties, there is sure to be the perfect dining table out there for you! So, these were our picks of the best dining tables with amazing reviews, reasonable prices, and great designs. Thanks for reading!