How to Select a Television Stand for Your Home
Televisions are ever-increasing in size and it can be necessary to find a suitable television stand for the family room. The TV is the heart of the family room, so having the right TV stand is important. Whether it's for smaller spaces or bigger rooms, I hope this article that will share tips to buying a tv stand, things to consider, and what types of tv stands you should avoid will help you with your next purchase.
So, are you planning to buy a new Tv stand for your room? I'm sure that you're very excited about this idea. Because buying a new thing is always exciting and gives you pleasure even if it's just small things like a Tv stand. But before we go shopping, we need to do some research and preparation or else we will end up with the wrong thing which makes us feel less happy.
So, here are some tips for you before buying a new TV stand.
Tips For TV Stands
Choosing a TV stand can be intimidating. Here are some tips for success: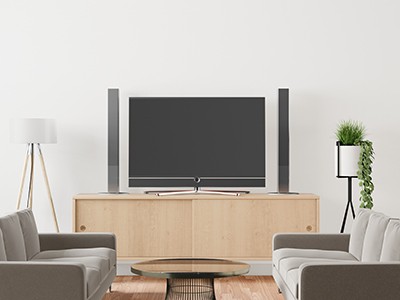 1. Match Your TV To The Size of The Stand
First, you need to know how much space is available in your room before considering what size of TV stand would fit best. If, if the room is small or too big, certain special stands can be used to make the room seem larger or smaller, respectively.
You'll need to measure your TV and then compare that to the size of your TV stand. Some people like to use a larger television for the family room, but it can be difficult if you end up with a large, heavy piece inside of an already full-sized room.
If you're not keen on using a smaller TV, consider purchasing a large flatscreen instead of the huge television you've been eyeing. You will be happy with your purchase when you have too much space to fill up in your room.
2. Decor Matters – What Will Fit?
You will also want to measure the height and width of your family room and compare that to the size of your TV stand. You don't want anything too tall or wide for your space, so make sure you pay attention to detail when searching for a television stand.
Measure windows and doors to get an accurate reading on how much room is available within the family room. Measure the size of your room. You can not imagine how many times people purchased a new tv stand only to find it too big or too small for their room once they bring it home.
So, make sure you measure your room first before buying one in the store and compare these with the size of a TV stand. Make a list of TV stand that you like in the store and check them in your house to see if it fits in your room or not before buying one.
Do not forget, to remove all the things that already exist in your room when measuring the size of your room to avoid any kind of wrong calculation.
3. Determine The Design Of Your TV Stand
Do you want the TV stand to be in a corner, in the center of the room, or against a wall? Measure your space to get an idea of how much floor space you have.
You will also want to know what material is best for your family room. Check out some different types of woods, glass, and storage options before going shopping. Pick your preferred color and design. You also have to take into account the type of console you want for your home.
TV stands are available in all sorts of designs and finishes which determine what kind of design would fit best with your interiors. To help you out, here are some of the most popular types of TV Stands you can buy.
4. What Are Your Priorities?
You can find a TV stand with a slide-out drawer for movies and games or one that comes with extra storage space if you're willing to spend the money.
A TV stand may be as simple as a table that has slots for your remotes, or it can be packed with numerous shelves and compartments for everything you might need to hold.
Think about the price that you want to pay for it: if you have a certain budget, try to stay within it but if not don't hesitate to spend more money on something that makes you happy like a TV stand.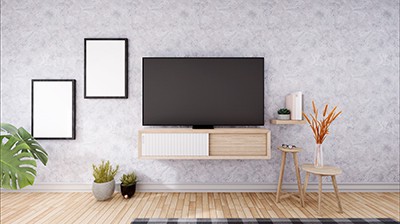 5. Accessories Matter – What Do You Need?
If you don't have a home theatre system, but your TV needs it to be connected to other components, you will need an entertainment center. If the sound is good enough with just your TV, then take a look at the options that come with storage underneath for all of your accessories.
Make a list of what things you want on your TV stand: Do you want your TB stand to have drawers? Or do you prefer a closed cabinet for better storage space? And how about the color of the TV stand?
6. Choose The Style You Want
What is your family room like? Is it traditional, eclectic, modern, rustic? Find a TV stand that matches your décor and you will be happy with the purchase you make. If your house already has a certain style and decoration concept, you need to pick a tv stand that fits with it.
You can go to the furniture shop and ask their professional staff about it. If you are not sure, you can ask them to help you find the style that will fit your house best.
7. Avoid A Hassle With Your TV Stand
If you don't have the time or the patience to build a stand for your TV, then go with one that is already put together. There are many to choose from and they are well worth it when it comes to saving time and having someone else do all of the work.
Probably one of the most common types is the corner stand which can be used for large screens measuring up to 70 inches. A lot of models also come with extra shelving space for storing your AV equipment, allowing you to hide away all that mess behind your TV.
The next type is the tabletop TV stand which can be used in cases where space is limited. They are best for use in rooms where you have a lot of other pieces of furniture. It's also possible to buy a TV Stand with wheels that allows you to move the whole unit back and forth when required, saving on precious floor space.
Finally, we have the rack stand which can be used if you want to place your TV in a position that matches your other equipment. It's also good for people who watch a lot of movies because they allow users to adjust their viewing angle easily.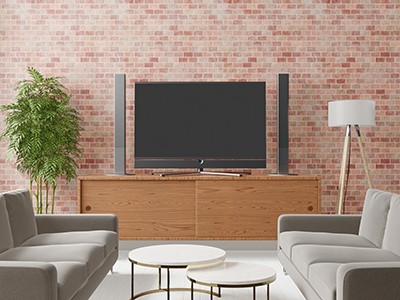 Type of TV Stands Not To Buy
I'm going to discuss the types of tv stands that you should avoid at all costs. This is because those types of tv stands will either look cheap and tacky, or they just don't have any design aesthetic value. I believe that those kinds of low-quality materials can even pose a health hazard to you and your family.
So, if you're planning to buy a new tv stand, please read on. The type of tv stands that should be avoided are:
TV stands made out of particleboard or pressboard: That means those fake wood panels that may look like real wood, but they aren't! That means that no matter how much you paint or polish them, they still look cheap and tacky.
TV stands made out of laminated chipboard: Those fake wood panels are made from a combination of different materials such as plastic laminates, paper pulp, and real wood veneers; all stuck together with glue and bonded with either wax, urea-formaldehyde, or phenol. Those materials may sound good and they look good as long as you're not looking too closely. However, those types of low-quality materials can cause asthma and other respiratory problems to some people as well as others who are more sensitive than the rest.
So, if you want a tv stand that will last a long time, I strongly recommend you avoid buying tv stands made out of fake wood panels. Instead, choose a solid wood tv stand or a metal and glass tv stand that won't pose any health hazard to your family.
It's not hard to find a great TV stand there are many available in the market and what you choose is dependent on your taste and preference. The options that you have in store for you will vary depending on the size of your television, how much room you've got in which to place it and these days even what style or type of living room or other room you have in which to set it up. Good luck with this next purchase!