Living Room Furniture Everyone Needs
Homes come in all shapes and sizes, so it's up to the owner to choose what furniture they want. A key choice is whether you need living room furniture or not. Here are some of the things to consider that will help you make this important decision.
Living room furniture is the most essential part of living space. We invest a lot of energy, time, and money in creating a beautiful home, an attractive bedroom, and chic dining space, etc. However, we often forget that a good living room design makes all the difference!
So, what pieces of furniture are necessary for your living room? While a lot depends on personal preference, some necessary pieces include a couch or sofa, coffee table, television, dining table, bookshelves, home theater system, and area rug.  It's imperative to create an inviting atmosphere with your choice of colors, furniture, lighting, and art.
Keep reading to learn more about how to create a comfortable and functional living room!
Furnishing Your Living Room
When furnishing a living room, there are many factors to consider. One of the most important is the furniture itself. There are many different types of living room furniture available, so it's important to choose the right pieces for your space.
When choosing living room furniture, it's important to consider your needs and the space you have available. With the right pieces, you can create a comfortable and functional living room that you'll enjoy spending time in.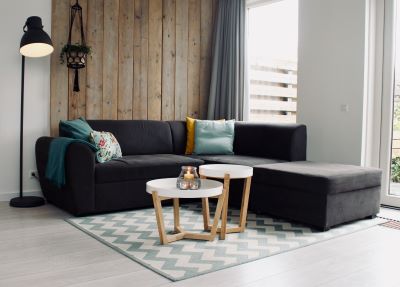 Essential Pieces For Living Rooms
In any case, there are a few pieces of furniture that are essential for any living room.
1. Couch or Sofa
This is probably the most obvious piece of furniture that you'll need in your living room. Make sure to get one that's comfortable enough for you to relax on. One popular type of furniture is sectional sofas. Sectional sofas can be a great option for large living rooms, as they provide plenty of seating.
They can also be versatile, as they can be arranged in a variety of different ways to suit your needs. Another popular type of furniture is recliners. Recliners can be a great way to relax after a long day. They can also be a great way to enjoy the company of others, as they allow you and your guests to sit and chat in comfort.
2. Coffee Table
A coffee table is a great place to set down your drinks or snacks while you're watching TV or just hanging out with friends and family. Coffee tables can be a great addition to living rooms. Coffee tables provide plenty of space for drinks, snacks, playing cards, or other activities.
They are also often pulled up next to sofas or chairs when it's time to relax and watch TV. If you want to complete the look of your living room, make sure that you purchase end tables and lamps designed to go with the furniture that is already in the room.
For some people, the living room is not only the place they relax and chill out after a long day at work or school; it's also their hub for entertainment.
3. Television
This one's a no-brainer, especially if you want to use your living room as an entertainment center. Make sure to get the biggest TV you can afford.
4. Dining Table
If you want to use your living room for dining, then make sure to get a small dining table that will fit in your space. A small dining area also requires that you add dining room furniture to the room.
If you have a small dining room, you can always get by with just a table and four chairs. What is "small" though? This depends on your tastes! Most people will say that anything under 12′ x 12′ is very small.
5. Bookshelves
Don't forget about some small bookshelves where you can store all of the books and magazines that you've been meaning to read.
6. Home Theater System
A home theater system is a must-have for any living room that wants to be considered an entertainment center. If you have enough space for it, consider buying a nice entertainment center. This will provide storage for audio/visual equipment like a TV or stereo, as well as room for storing any DVDs or CDs that you might own.
For the most value from your home theater system, it is recommended that you work with a local installation expert.
7. Area Rug
Finally, don't forget to get an area rug to tie everything together and give your living room a bit of personality.
When it comes to furnishing your living room, there are endless possibilities. You can go with a classic style or try something more contemporary. You can also mix and match different styles to create a unique look that's all your own.
No matter what type of furniture you choose, make sure it reflects your personality and provides comfort and functionality.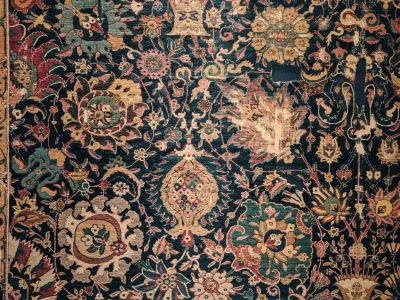 Small Living Room Furniture Ideas
To make the most of a small living room, keep the look as streamlined as possible. Don't clutter the space with too many pieces of furniture and consider storage carefully. Think vertical: a wall-mounted shelf or bookcase is a great way to free up floor space. Choose a light and airy color palette to help the room feel larger, and use mirrors to reflect natural light and create the illusion of more space.
If your space isn't that large, don't bother with a couch or loveseat. A comfortable chair with an ottoman will do just fine. If you have the space, go for it! A couch and loveseat are great for snuggling up with a loved one or taking a quick nap. The size of your living space is going to determine where you position your sofa. If it's a small room, then the simplest solution would be to place the sofa against a wall.
Large Living Room Furniture Ideas
If you have a large living room, you have more flexibility when it comes to furniture selection. But it's still important to create a cohesive look and avoid overcrowding. Start by choosing a focal point for the space, such as a fireplace or entertainment center.
Then, select furniture that will provide ample seating and storage. A sectional sofa is a great option for a large living room, as it offers plenty of seating and can be arranged in different ways to suit your needs. Be sure to choose a dark color for the sofa and other large pieces of furniture, as this will help them to stand out against the lighter walls.
If you have a large living room, then you can position the sofa in the center of the room. If you have a lot of space to work with, consider using two sofas placed opposite each other. This will create an inviting conversation area.
Living Room Furniture Ideas for Every Style
There are countless furniture styles to choose from, so it's important to find one that suits your personality and taste. If you prefer modern and sleek, consider a leather sofa or contemporary chairs in black or white. For an updated take on rustic and traditional decor, look for furniture with weathered finishes and straight lines.
If you like to keep things casual, try a sectional sofa in a bright color or cheerful print. If you have children, you'll want to make sure that you have sturdy furniture they can't ruin. A nice maroon leather couch is a great choice!
Maybe your living room doubles as a guest room. In this case, make sure you have enough space for a pull-out bed, and don't forget extra sheets in the hall linen closet!
Living Room Design
To make the most of your living room, try to use different-sized furniture. For example, a loveseat and an armchair rather than just a sofa. This will add interest and dimension to the space.
When it comes to choosing the color of your furniture, stick to neutral shades like beige, tan, or light gray. This will give you a lot of flexibility to play with prints, textures, and patterns. To define your space even better, you can opt for a brighter color like red, green, or blue as the accent color. This will create an inviting focal point in the room. Y
ou can go beyond traditional colors as well if you want to bring some mellow vibes into the living room. Consider using earth tones like browns, tans, and creams to create a warm and cozy space. Don't forget to add accessories to your living room furniture set up! They can add personality to the space.
Use a variety of textures, patterns, and shapes to make it interesting. Lighting is another important factor to consider when arranging your furniture. Try to use a mix of floor lamps, table lamps, and overhead lighting to create the perfect ambiance.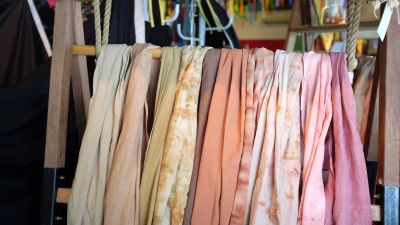 Make The 7 Essential Pieces Come To Life
The bottom line is that it's important to experiment and find what works best for you and your living space. With a little creativity, you can create a living room that you'll love to come home to. After a long day at work, relax and unwind in your living room. Ideally, this space should be a quiet escape from the din and fuss of everyday life.
Your living room is the perfect spot for entertaining guests. Make sure you have enough seating for all your guests so they can kick back and relax. Use your living room to display your personality and style. Add personal touches like photos, souvenirs, or artwork to make it feel like home.
With these tips in mind, you can create a living room that is both stylish and functional. So what are you waiting for? Good luck designing your perfect living room!