Is More Expensive Furniture Better Quality?
Furniture is an important part of any space. It not only makes a place functional, but it also makes it comfortable and aesthetically pleasing. Quality is of great importance to many in choosing the pieces of furniture to include in their homes.
So, is more expensive furniture quality better? Although quality is important, it is necessary to realize that the cost of furniture does not always indicate the quality of the piece. In other words, even though the furniture may be more expensive it does not mean that the furniture quality is better.
Keep reading to learn more about how to choose quality furniture on a budget.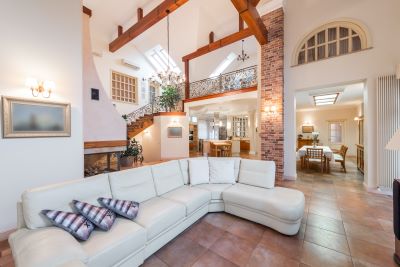 Furniture Quality
Often, the term "furniture quality" has many different meanings. There is the price of the piece, the producer and designer of it, and its overall quality (from functional to aesthetic). The one thing all these aspects have in common is that they relate to one another.
Each plays a part in influencing or affecting another quality. For example, where furniture is concerned, high price does not necessarily mean good quality.
Why Quality Furniture Costs More
High-quality furniture is usually made by hand while cheap furniture often comes from machines that can be operated by anyone. When many hands are involved in the making of a piece of high-quality furniture, it produces better results. This is because each person's unique skills are passed onto the product.
It may take more time to make quality furniture, but it is worth the wait. Cheap furniture is often made quickly and with little attention to detail.
The materials used in high-quality furniture are also of a higher caliber. Cheap furniture is often made of inferior materials. It may not be as durable or attractive as those used in quality furniture. In addition, quality furniture is often finished with a layer of protection that makes it resistant to water and other damage.
Finally, quality furniture is often assembled with care, while cheap furniture may be put together poorly. This can lead to problems such as wobbling or coming apart over time.
However, if you are considering buying high-end furniture (and aren't looking for anything cheap), then there are some things to consider when evaluating whether or not something costs too much. You might be getting ripped off if:
It's Over Designed
Some pieces of furniture are designed with elaborate details in their legs, backs, etc. These details may not add anything functionally to the piece.
Furniture Has Very Specific Design Requirements
If a chair requires built-in armrests that require additional material and labor to manufacture… then the price goes up.
Drivers of Furniture Quality
As already mentioned, many things impact the quality of a piece of furniture. In general, factors that generally indicate high quality include: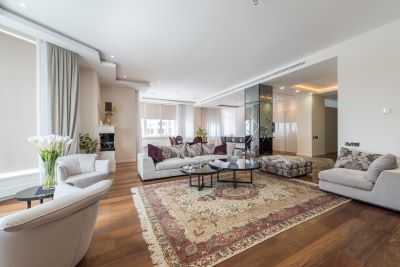 Materials
If the item is made with no-name materials then you should not expect top-tier durability or aesthetics. Materials like leather, real wood, and metal are often more expensive than cheap alternatives like plastic and veneer (which may look very similar).
However, if you're willing to pay for cheap materials, there's no reason why they shouldn't work just as well as their high-end counterparts. For example… while some plastics are cheaper than others, they are still functional in most applications.
Beware Of Rebadged Products
Some furniture makers have established reputations for quality. However, many others will slap their name on anything. It may look nice at first glance, but if its cheap build quality isn't something you can live with then it's best to steer clear of this type of company.
Never Buy An Item Exclusively Because of Its Looks
It's possible to find aesthetically pleasing furniture without breaking the bank. Two good ways to do this are by shopping at garage sales or shopping in second-hand stores. These places are great because you can usually find modern designs for cheap.
Also, keep in mind that cheap does not always mean low quality! There are many materials out there that provide a high level of visual appeal without costing too much. An example would be glossy laminate. This looks very similar to real wood but costs less than half as much.
Another way to get quality for less is by buying used products. They are often still in good condition and have a lot of life left in them. Look for sales on furniture that has been discontinued or is being used to clear out the company's warehouse.
Things To Consider Before Buying Expensive Furniture
There are several things you should consider before you invest in expensive furniture:
You're Getting What You Pay For
Quality typically costs money. This is especially true when it comes to large ticket items like furniture. When deciding whether cheap is better than expensive if they both meet your needs, ask yourself "What am I getting for what I am paying?".
It's Not the Size That Counts
High-end furniture often has a reputation for being disproportionately large compared to its price. It is important to consider not just what you're getting, but whether or not it will fit your home and lifestyle.
For example, a high-priced bedroom set that doesn't offer much storage space isn't worth buying if that makes living with less clutter more difficult.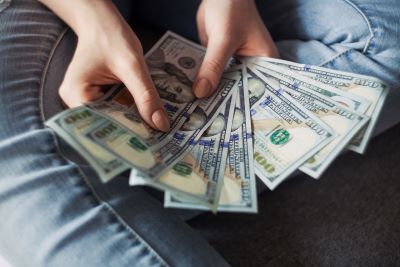 Planning Ahead
One of the best ways to get good-quality furniture at an affordable price is to purchase used pieces. You can find them at thrift shops, garage sales, classified ads (such as Craigslist), etc. If buying new furniture, make sure to research where you are purchasing it from.
Certain places like Overstock and IKEA offer great quality furniture at ultra-low prices. Also, if you can wait until the holiday season, many companies have sales around this time of year.
You Shouldn't Have to Pay More Than What You're Willing To Spend
Many people get caught up in the idea that a product should cost more if they want something of high quality. However, this isn't always true. It's important to remember that just because an item costs $1,000 doesn't mean it is worth buying (no matter how beautiful the design is).
If it doesn't fit your lifestyle or needs, then there is no point in spending money on something you'll never. Quality should not be limited to things that cost a lot.
If you want the best furniture for your home, but don't have a big budget, stick with middle to high-end department stores when purchasing items from showrooms. Things at discount stores often look good at first glance. However, if you take a close look you'll find a low-quality product that just won't last in the long run.
Buy In Bulk
Buying in bulk is another way to save money on quality furniture. For example, if you need several office chairs, buying 10 of them at once will likely be much cheaper than going out and buying each one separately (especially if they are on sale).
Of course, there are some things not worth buying in bulk; like small throw pillows or plates.
Invest in Durable Furniture
Chances are that if you went shopping at a high-end furniture store, you would spend more than $1,000 on sofas and chairs. However, quality may not be worth the investment. Instead of buying expensive furniture upfront, it is better to buy mid-range pieces so they will last longer for their cost.
On average, consumers pay $400 for home office equipment such as desks and filing cabinets that do not wear out often and only need minimal cleaning and maintenance. This is compared to $300 for couches that people sit on every day and inevitably get dirty over time.
chairs last an average of 10 years and couches last an average of 15 years. Because of this, the price difference between a sofa and a chair is not significant.
Therefore, it is better to buy chairs instead of sofas. This is because they do not wear out as fast and were designed for comfort rather than appearance. The same logic applies to filing cabinets compared with coffee tables.
People use their office equipment less often but for longer periods, thus making furniture quality more important in this case. Buying high-priced couches upfront will only shorten their lifespan by having to replace them sooner when they get worn out.
Furniture quality makes sense if people invest in lower-priced items that are durable over time while also saving money in the long run because these items do not have to be replaced as often.
In Conclusion
The financial benefits of investing in durable pieces instead of the latest trendy ones outweigh the intangible value that high-end furniture provides such as status and prestige, which do not put money in people's pockets.
Instead of buying expensive items upfront, it is more financially prudent to buy mid-range products that can last long enough for their cost and never need cleaning or repairs. Consumers rarely use office equipment at home and furniture quality is most important when people use it every day.
As you can see, it is possible to get quality furniture without spending too much money. You simply need to do your research (about the type of product you want) before buying. If you've done this, there should be no reason why you can't buy something beautiful at an affordable price!