Most Popular Piece of Furniture in America
The way someone decorates and sets up their home is unique. Choosing the right furniture to buy is only part of the process. Typically, when people are deciding on furniture, they are wanting a few different things. They likely want functionality, style, affordability, and comfort. And there is one such piece of furniture piece that offers all of those things. It's found in over 90% of American homes. Make your guess now! …
So, what is the most common piece of furniture purchased in America? The answer is a couch/sofa/sectional. It goes by many names but one thing for sure is that they are commonly found all over America. They can range in price, style, color, use, and more which makes them very versatile. Americans like to have a comfortable place to relax at home and a place for guests to sit.
Couches are a staple in homes around America, and their design has evolved to provide more comfort and durability. They come in many shapes and sizes, some more compact to fit in smaller homes and some big enough to fit a crowd of people.
Couches are arguably the most versatile piece of furniture you can purchase for your home. Maybe that is why they are the most purchased? If you're interested in reading more about why this simple furniture piece is so popular in America, read on!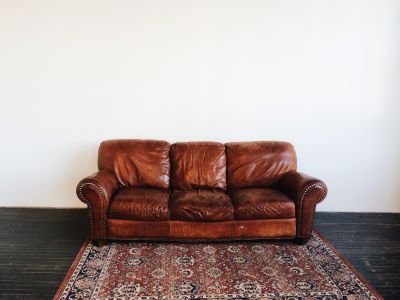 Why Sofas Are Essential To Americans
Sofas are a great investment, especially if you have a family. Most Americans have at least 2 kids, but sometimes up to 5! With larger families, you need comfortable spaces for everyone to spend time together. This is why in homes with families, many will opt for 2 sofas or a large sectional.
In addition to providing comfortable seating for your family, sofas also help with decorating the home! There are many different choices for fabric and color to ensure that they will fit into the style of your home.
Many people even use the sofa as a focal point in their room design. Because they can often be customized, people can choose a unique color or design to fit their style.
How Americans Use Sofas
Sofas are not just something to sit on. And that is why they are so popular! Most Americans use their sofas for more than just seating and here are some examples.
They can be used as a "coffee table" for drinks and snacks and some sofas even come with storage spaces hidden inside.
Many people also use the sofa to sleep on, whether it's an afternoon nap or for the entire night when visiting family.
Kids will often use the couch to play on. They might even take the cushions off to imagine all sorts of things with!
People will snuggle up on it to read a book or watch a movie.
Lots of Americans will eat meals on their couch while watching sports.
The sofa can be used as a unique piece of furniture in the room, adding personality and a conversation starter to the room!
Where Americans Put A Sofa
Most Americans will put a sofa in their family/living room in front of the TV. A living room is almost always the main gathering place in the home and there are many reasons for this. Many will also put a sofa or sectional in a basement or bonus room as a hang-out area for kids and adults alike.
Depending on the space available, some homes have a small couch in the main bedroom or office for a place to relax throughout the day.
A popular room and catch-phrase in America is a "man-cave" where the man of the household will often have a comfy sofa or chair and other things he likes. This is a place he typically goes to do his things alone or have his friends over.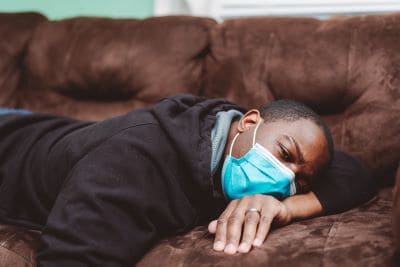 The Different Types Of Sofas
As I mentioned, this piece of furniture is called different things depending on who you ask. However, they technically mean different things! So let's quickly go over the different types of "sofas" that Americans commonly purchase.
Sofa: Most common in the U.S. Usually found with 2 cushions, sometimes 3 if it's a longer style. The back cushions are typically the same size as the seat cushions, however, there are variations of this.
Couch: When most people think of a couch, they are thinking of a couched. A couch is different from a sofa in that it will have arms on the side that you can lean your arm on while standing or sitting. A sofa typically has none.
Love Seat: This is also known as a two-seater sofa or couch. It is smaller than a sofa and usually found with 2 cushions.
Sectional: This is typically made up of several smaller pieces that create one larger piece of furniture. They will often have reclining capabilities as well as cup holders.
Futon: This is a frame with a mattress on top that can bend in half. This way you can use it as a bed during nighttime and as a sofa in the daytime.
Other Common Furniture Pieces Found In American Homes
Other than the sofa, what are some other must-haves for American homes?
Tables are very common and come in a variety of styles to fit any room or décor theme.
King-size mattress and frame. Americans like having a large bed!
Lighting is one of the most popular purchases Americans make while furnishing their home and there are countless options to choose from!
Storage or storage-type pieces like dressers or ottomans are also very common as Americans tend to own a lot of things.
Desks – many Americans have a home office because they own their own business or can work from home for someone else.
What's Special About Furniture In America?
Many may be surprised to learn that couches are considered furniture in the U.S.! They are not nearly as common in other parts of the world. There are also many more options to choose from in the U.S. than there are elsewhere.
Also, most homes will have several seating areas rather than one main seating area like some homes across the world might. This is why Americans typically own several couches, love seats, and/or chairs.
While America itself may not manufacture any of its furniture, they buy from around the world. For example, high-end sofas may come from Italy as well as less expensive versions from places like China and India. Many Americans don't mind where their sofa comes from as long as it looks good and is affordable for them.
Where Do Americans Purchase Their Furniture?
As I mentioned, most of the furniture Americans buy is shipped from all over the world. Many today will order their furniture online and have it shipped to their home. However, they can often buy it in person at several different stores.
A few of the most popular places Americans purchase sofas and other furniture are:
Wal-Mart
IKEA
Ashley Furniture
Costco
Kohl's
Target
Pottery Barn
West Elm
When Did Americans Start Buying Couches?
Even though the sofa is now the most popular furniture piece, Americans have only been buying them for a little over 100 years! Even then, they were considered somewhat of a luxury item and often owned by the upper class of American society.
During colonial times, there was no such thing as "lounging" in a sitting room. Instead, people would sit on chairs and stools when they were in their homes. In the early 1800s, this all began to change.
Americans saw their British counterparts owning couches and other seating options and wanted them too! Soon after, it became acceptable for both men and women of middle-class status to own one.
Decades later, in the 1830s and 40s, Americans began opening up furniture stores and having them make couches specifically for other people. This was when they became more common in middle-class homes across America! Today, the average American family will own several pieces of furniture throughout their home.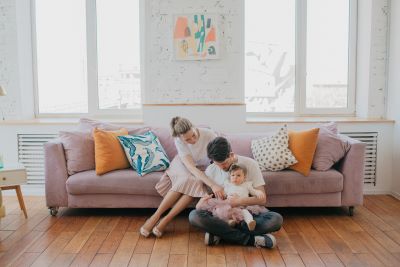 How Much Do Americans Spend On Their Furniture?
In 2015, the average American will spend around $1610 per year on furniture for their home. This includes buying new pieces as well as re-covering and having old furniture reupholstered. The average sofa or couch brand new costs around $1,200 and it could cost around $900 to re-upholster one.
Americans tend to buy furniture rather than rent it. They prefer not to re-upholster or re-cover their furniture as this is usually more expensive and can often be a hassle. However, most people will choose this option for the first few years they have a piece of furniture and then switch over to buying new pieces after that.
If a family is on a budget they may buy used furniture from a friend or a vintage thrift shop. Many people go for this option even if they aren't on a budget because of the unique pieces they can find!
Sofas Are Here To Stay
The sofa isn't leaving the homes of America anytime soon. They are considered the most common piece of furniture to own. Whether it's an older, classic couch or a modern-day sofa, they can be found in almost every home across the country! What kind of sofa would you like in your home? Thanks for reading along today!