Where Do You Use Accent Furniture?
Decorating a home can be not only challenging but also stressful. We are here to clear up some of the confusion surrounding accent furniture!
So, what are accent furniture pieces? Accent furniture is a type of decoration used to highlight a particular area in a room. The goal of accent furniture is to evoke an emotional response from the people viewing it. It can bring about a sense of warmth, adventure, or happiness. While some accents are simple and drab. A painting on a wall or plant sitting on a table and other pieces of furniture. These all can bring together an entire room and make it something spectacular.
Keep reading to learn more about using accent furniture in your home!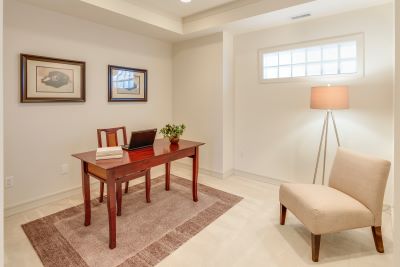 What You Should Know About Accent Furniture
No matter the reason behind using accent furniture pieces, they are one of the most common decorative choices for homes and offices everywhere. Knowing where to place these items is important to create a cohesive look within a room.
What Is Accent Furniture?
Accent furniture is any piece of furniture that stands out. It adds character and personality to a space while complimenting the general décor. Accent furniture isn't always chosen for its usefulness.
While it is a relatively minor element of any room's decor, it serves more as an accent piece than anything else. Its primary function is to provide color, definition, texture, and drama to the space.
While chairs and tables are generally used as accent pieces. Any sort of furniture can be utilized in this manner, including armoirs, dressers, and nightstands.
Where Does Accent Furniture Go?
Accent furniture can be used in any room of the home, but it is usually placed in the living room or bedroom.
The Living Room
The living room is an ideal place to use accent furniture because it helps soften up that large, open space.
Instead of having a large couch and a couple of chairs against the wall. The accent furniture pieces will help create an inviting and cozy environment for guests and family members.
Two loveseats are more welcoming than one long couch, while an ottoman or recliner will help give guests a place to sit while also making the room appear larger. Adding one or two chairs will not overfill the room but allow for more seating options.
The living room is often the most family enjoyed room in the house. This is the place where everyone gathers to relax, laugh, and watch television or movie before bedtime. Many hours will be enjoyed there, so it is important to have comfortable, inviting furniture pieces.
The Bedroom
The bedroom is also a great place to use accent furniture. It not only provides additional seating options within the room.
It also helps define sleeping zones within shared bedrooms. By simply placing a small table with books on one side of the couch and a grouping of candles on the other side.
The above-mentioned under-the-window display is off of the table. The candles can give a great sense of warmth to the bedroom while highlighting the beauty and design of the candles themselves.
Using Accent Furniture Throughout the Home
While accent furniture is generally used in living rooms or bedrooms, it can also be placed in other parts of the home.
A Den Or Office
These are places where people can sit, read, work which makes them well-suited spots for these decorative pieces.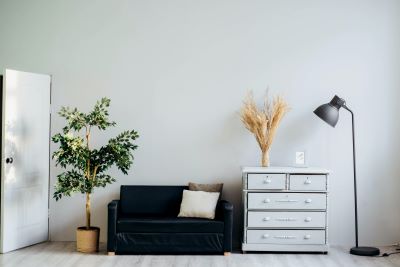 Hallways And Foyers
Another area where accent furniture is used often is in hallways and foyers. This is where items such as wall décor, small side tables, and pedestals can come into play.
Using accent furniture within a hallway or foyer is a great way to highlight that part of the home as well as provide storage space for things such as outerwear, an umbrella stand, and shoes.
What Are The Most Popular Types Of Accent Furniture?
Each type of accent furniture is designed to highlight a different aspect of the room and the design within it. Leather Ottoman or ottomans, stools or small tables made from wood, glass, metal, and wicker are some examples of common types of accent furniture pieces.
Some popular kinds include:
Accent Chairs
Chairs are one of the most commonly used types of accent furniture because they're useful in any room except for bathrooms.
While they can be used as decoration within a bedroom or living room, chairs. They also serve the purpose of providing seating when you have company over or just want to relax and watch television.
Accent Tables
Just like chairs, tables are used as both decorations and as a place to set objects such as drinks and books.
Tables can help define an area of the room. They provide light for darker spaces during nighttime hours, and/or serve as a focal point in the room due to their unique design or style.
Benches
Benches are used in much the same way as chairs except they don't have backs so it's harder to fall asleep on them.
They are often placed near a window where people can sit and look outside or under a coffee table. Guests can sit while taking off their shoes when coming into the home.
Armoires
Having a small armoire in your bedroom can be a great way to add storage, while also adorning the room with an accent piece.
Armoires are usually placed opposite of a bed. It is another type of accent furniture. This is because it's useful for storing extra blankets and pillows for when guests come over.
Sofas
Sofas are commonly used in living rooms to help define seating areas within the room.
Rugs
The most common accent rugs are either furry or fuzzy. They can also be made of fabric. These types of rugs are usually placed underneath furniture pieces, including dining tables and coffee tables.
Decorative Pillows
Decorative pillows are also frequently used as accent pieces. They offer a beautiful pop of color that can accent any room.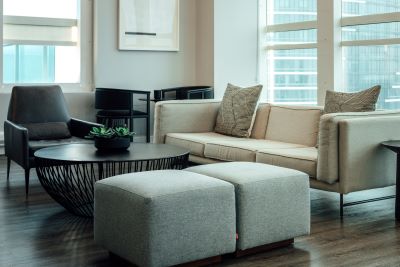 Ottomans
The ottoman is the perfect blend between an accent piece and useful furniture because it not only provides additional seating. It also doubles as storage thanks to its many compartments. Ottomans are commonly placed in front of a couch to provide extra seating.
Benches
These are often placed under windows to allow for guests to sit comfortably while taking off their shoes, as well as as an added decoration within the room.
Accent Furniture is a type of accessory. It can be used in any room in the house to fill up a space, add color, and/or provide a surface for placing or displaying objects. There are many types of accent furniture available at a wide range of prices which makes it easy to find something that will fit any budget.
Do I Need A Accent Wall With Accent Furniture?
In the world of home design, an accent wall is a contrasting element that can be used to make any room feel more unique. Accent walls might have different colors or styles like wood paneling for example but they also come in many other forms such as brick exterior trim work without sacrificing style.
An excellent way to create interest is with your interior decorating scheme. It brings character into every corner.  You can use a gallery wrapping around one large piece. Which will grab everyone's attention when visible from afar. Every piece that makes up the whole is just as important in creating a beautifully designed room.
That is why it all comes down to knowing where to place the accent furniture. For example, if you want to add some color into your master bedroom using lively seating around a fireplace.
The expensive carpeting will have an excellent result while bringing everyone together into the room. While it is important to know where to place your accent furniture, it's also vital to ensure you maintain balance in the room by using pieces that will complement one another.
Use accessories like lamps, vases, and other household items with similar styles or patterns for a cohesive look throughout the room.
Once You Have Added The Accent Wall
The first thing to consider when thinking about using accent furniture is whether or not you want the space to be the focus of the room.
If so, then you should consider adding an accent wall behind any piece of accent furniture that may stand out, such as a large armoire or headboard. Consider lighting your accent wall with recessed lighting or chandelier lights for added drama.
Using an accent wall behind any piece of accent furniture is a quick and easy way to not only highlight whatever piece you've chosen but also to make the room feel more balanced.
Consider Accent Furniture Color
One way to make a room feel brighter and more inviting is by adding color, but selecting the right accent colors for your home can be difficult.
If you are on a tight budget, consider painting some smaller items in the same color as your accent wall.
However, if you have any large furniture pieces or simply want your entire room to match, then use paint swatches and color samples to help you find the perfect match. If you have further questions, contact a local professional for advice!
In Conclusion
Accent furniture pieces are a type of decoration that can be used in any room of the house. They add color and provide a surface for placing objects. You can find many different types of accent furniture pieces at a wide range of prices. The most common types of accent furniture pieces are chairs, sofas, benches, tables, ottomans, armoires, and rugs. These are used as decorations as well as useful furnishings in the room.