How to Determine the Quality of Your Couch
Coaches are one of the most important purchases a homeowner can make. This is because quality coaches are known to last for generations, while the cheap coaches will be out of style in a few years. Save yourself the trouble of having to purchase another coach by knowing exactly what you are getting before you take it home.
So, how do you know if your couch is of good quality? Inspect the couch for the quality of the upholstery and stitching. In a quality coach, the upholstery will be tight with no loose threads or fraying. The seams should be secure and even with no visible imperfections.
When comparing a high-quality couch to a low-quality couch, there are multiple factors to indicate quality. Make sure that you understand the main differences and how to spot the key indicators of a cheaply made piece of furniture.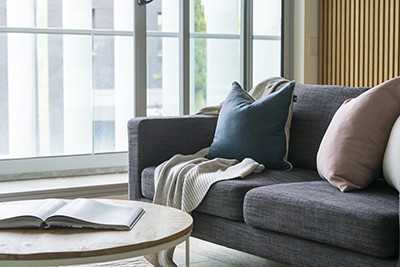 10 Ways to Know the Quality of Your Couch
Couches come in all shapes, sizes, materials, and qualities. It can be easy for shoppers to become overwhelmed when searching for the perfect couch for their needs and in their price range.
To determine quality, make sure to check the following:
Look for a good frame and legs. Make sure that the frame is sturdy and has no wobbling. Make sure that the legs of the couch are secure and heavy enough to support the weight of people sitting on it.
Turn your attention to quality materials. Quality couch materials make a big difference in comfort and durability. Check for quality fabric, leather, or suede before buying any coach.
Know quality upholstery fabrics when shopping for quality couches. The best quality material will be tightly woven and stain-resistant. If you're purchasing a microfiber couch, opt for one with larger fibers rather than smaller fibers as they will be stronger and more comfortable than those with small fibers.
Inspect stitching carefully before finalizing any purchase of couches. High-quality stitching will have no loose threads, fraying seams, or visible stitching. Make sure that the quality is consistent throughout the entire coach.
Look at the base of your couch carefully to determine quality. The quality of upholstery can also be determined by looking for quality workmanship in the woodworking underneath where the fabric covers it. This will ensure quality and attractiveness even if you do not see much of it.
Know what type of foam is used in your couch before determining its quality level. High-quality couches will use high-density foam that resists flattening out over time. Low-quality couches are known for using cheaper 3-pound orthopedic foam which only lasts a couple of years before deflating into the uncomfortable flat cushions that you don't want.
Look for quality structural components in your couch as well as quality upholstery work. In quality couches, quality wood panels will be used and sewn into the couch to provide a solid structure inside the entire coach as well as offer good support for heavy people sitting on it.
Make sure that you can easily determine the quality of your coach before buying it by looking at all the different components carefully to check quality and durability levels. This way, you can rest assured knowing what you are getting instead of being disappointed later because your couch falls apart after only a few months or years of use.
Pay attention to design elements such as stitching patterns and fabric choices when purchasing quality couches. Quality couches are made with quality materials and finished with quality design elements that make them stand out in quality.
Look for quality couch construction even in the small details of your couch, such as quality zippers that will not catch or break easily in quality upholstery. Small parts in quality couches will be finished to match the quality of the major components of the coach so they do not look thrown together or rushed onto your furniture piece.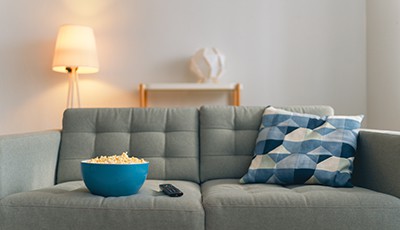 How to Determine What My Couch Is Made of?
When shopping for a couch, one of the first things you have to do is determine what it's made out of.
Most couches are made up of several different types of materials, including wood panels, foam, and fabric. Fortunately, there are ways to determine the quality of your couch based on what it is made out of.
For example, good leather couches will be made out of thick high-quality cowhide that covers all sides of the couch instead of just some sides or top. Poor quality leather, on the other hand, will be made out of thinner and cheaper cowhide with no particular direction to the top grain.
Check Fabric Density & Tightness
In terms of determining the quality of your fabric couch, check the fabric's density and tightness as well as look for any visible patterns or heavy stitching that may not hold up over time.
A good fabric will have a tight weave and be stain-resistant. If you're purchasing a microfiber couch, look for one with larger fibers rather than small ones as they will be stronger and more comfortable on the skin than those with small fibers.
There are four general ways in which you can determine what your couch is made out of. This includes pulling apart the seams and squishing up the cushions, asking the person who made it or knows about couch construction, smelling it, and feeling the texture of its surface.
Pull Apart Seams
The first thing you want to do is pull apart the seams of one of the couch's cushions. If there are metal springs inside them, then your couch is most likely made out of leather. A couch that is made out of leather doesn't feel like the typical fabric-type couch.
The second way you can tell what your couch is made out of is by asking the person who made it or knew about couch construction in general. They will know what kind of materials were used to make the couches because they would have worked on them when they were created.
This method will be most effective if you are buying a used couch because then there's no hiding that it's not made out of real leather!
You also could try smelling it, but this might just confuse you even more. A chemical smell means that something was added to give it its shiny appearance and to prolong its life span.
What Are Quality Furniture Brands to Purchase From?
Furniture is a big investment and should be taken care of well. There are quality furniture brands to buy from to ensure quality products today.
One quality furniture brand name used in the U.S. is Lazy-Boy, which focuses on comfort and durability for its products, such as sofas and recliners. Among quality furniture brands to purchase from, there are also Ethan Allen, Broyhill, and Lane. The furniture brands can be found at quality furnishing stores in the U.S.
Another quality brand to check out is Drexel Heritage, because it focuses on quality timbers that are made into great pieces of furniture for living rooms or dining rooms.
All of these brands focus on providing customers with quality furniture that will last for a very long time, while also staying aware of current trends to offer quality furniture pieces, such as sofas and chairs.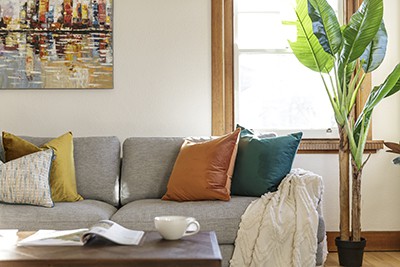 How to Extend the Life of Your Old Couch
If the quality of your couch is not good enough to last for decades, there are several ways you can extend the life of the coach so it lasts as long as possible.
Do not allow animals on your couch as quality couch fabrics and quality upholstery work requires special care to keep them looking great for years.
Vacuum your quality couch regularly, even if you do not notice stains or dirt on the couch fabric that will help prevent quality dirt from getting ground into the quality upholstery fabric and causing discoloration and premature wear and tear over time.
Keep small children off of quality couches to avoid any damage due to their young age and lack of regard for quality furniture. This is especially important with leather couches as they can become damaged much more easily than other types of materials by small hands.
Use a gentle brush when dusting quality couches such as a dog grooming brush rather than a traditional dusting brush to prevent quality loss of upholstery fibers. Fabric quality can also be determined by looking at the backside of your couch.
In Conclusion
Furniture is not something that you should purchase on impulse, because it can be expensive. When making big furniture purchases, quality should be looked at carefully before any money is exchanged. Without quality, the pieces you buy will not last long, leaving you out of money and in need of more furniture. Remember, it is always a good idea to research couches so that you can read customer reviews.
With these different tips on how to tell the quality of your couch and what it is made out of, we hope you feel empowered with your next purchase decision!